Mah Sing acquires land in Cheras and Penang, plans to develop RM2.35 bil worth of projects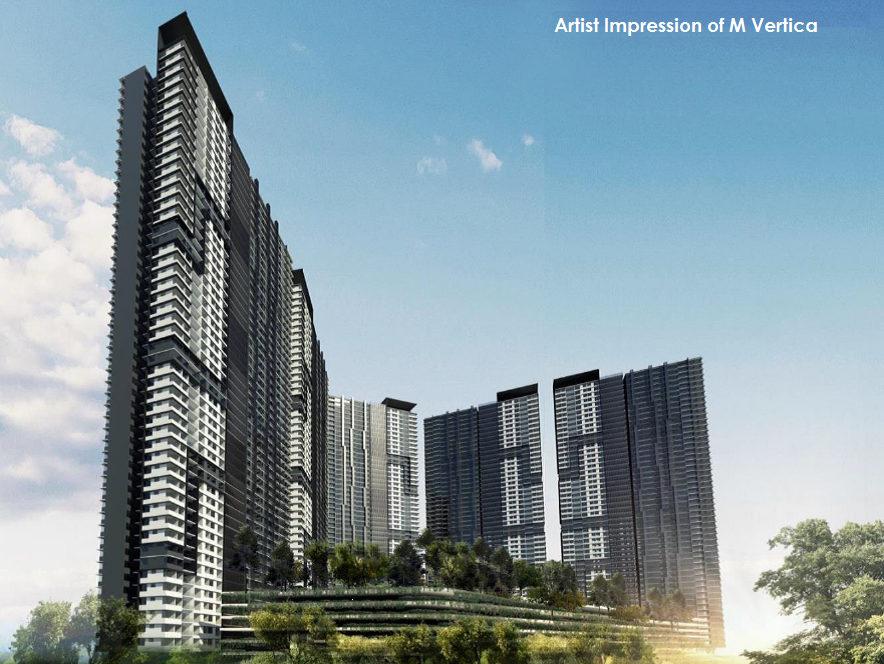 Artist's impression of M Vertica in Cheras. (Image by Mah Sing)
PETALING JAYA (July 3): Mah Sing Group Bhd has expanded its landbank in Cheras and mainland Penang.
The developer announced today that it has purchased a 11.233-acre plot of land at Jalan Cheras, Kuala Lumpur, with a total consideration cost of RM263.48 million or RM538 psf, and a 10.89-acre tract at Jalan Permatang Tinggi in Bukit Mertajam, Penang, with a purchase consideration of RM43.8 million.
Plans are to roll out two developments on these sites in the third quarter of this year which will carry a combined gross development value (GDV) of approximately RM2.35 billion.
Mah Sing's group managing director Tan Sri Leong Hoy Kum said the Cheras site will be developed into M Vertica, an integrated development with an estimated GDV of about RM2.2 billion.
The land is located 1.8km away from Sunway Velocity Mall, 600m away from Maluri MRT station and 800m away from the Taman Pertama MRT station.
"M Vertica will be targeting first-time homebuyers and upgraders due to its value proposition of quality products at an affordable indicative pricing from RM450,000 or RM529 psf in the heart of Kuala Lumpur," he said in a press statement today.
The development components include retail shops and residential suites with built-ups ranging between 850 sq ft and 1,000 sq ft.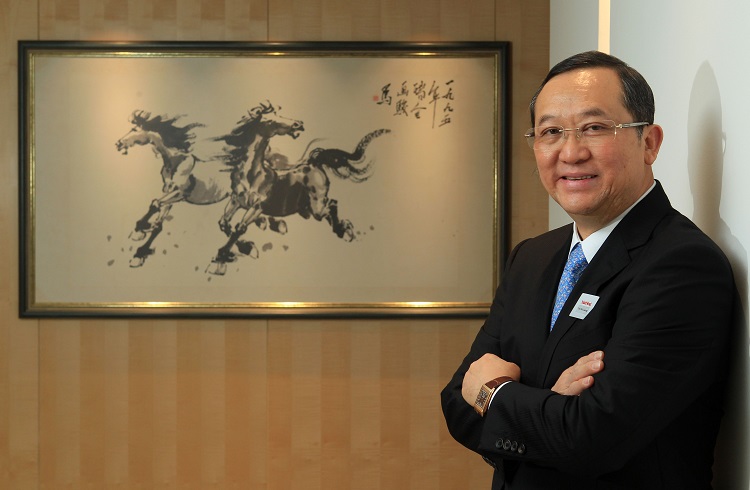 Leong: To match market demand, we will choose land that can be developed into quality homes with affordable pricing. (Photo by The Edge)
"We have already started registration of interest for M Vertica online and plan to preview the project in the third quarter this year," Leong noted.
For its newly acquired Bukit Mertajam land, Mah Sing plans to develop an industrial park by replicating the success of its iParc industrial development series in Bukit Jelutong and Shah Alam.
The proposed development, with an estimated GDV of approximately RM150 million, will offer well-conceptualised, multi-functional industrial spaces comprising a mix of shop offices and light industrial factories.
The land is situated about 3km from Simpang Ampat and 10km from Bukit Mertajam with easy access to the North South Expressway (5.6km), Penang Bridge (13.4km) and Second Penang Bridge (17km).
The proposed development is also scheduled for a preview in 3Q2017.
Leong noted that including the new acquisitions, the company's projects in the pipeline have a combined GDV and unbilled sales of approximately RM30 billion which can support eight years of revenue growth.
"With the new acquisitions, currently Klang Valley yields approximately 67% of our remaining GDV and unbilled sales, and we target to increase it to 75% within the next two to three years. To match market demand, we will choose lands that can be developed into quality homes with affordable pricing," said Leong.
Meanwhile, Mah Sing and the vendor of 85.43 acres of land in Sultan Salahuddin Abdul Aziz Shah (KGSSAAS) Golf Course, Selangor has mutually agreed to terminate the sales and purchase agreement as the land conversion approval and consent to transfer were not fulfilled.
"This termination will allow Mah Sing to focus on affordably priced products in other developments rather than high-end products," Leong explained.
The company also sold its 51% equity interest in Convention City Development Sdn Bhd (Convention City) to Diverse Capital Sdn Bhd (DCSB) for a total of RM6.557 million as the landowners' obligations, which include registration of land title with condition for commercial development, settlement of conversion premiums and delivery of vacant possessions, have yet to be completely fulfilled.
Leong added that the stake was acquired in May 27, 2013, for RM1.632 million as Convention City has the development agreement to develop 8.33 acres of land next to the Sabah International Convention Centre.
Source : The Edge Property